PENATI SLOVAK OPEN CHAMPIONSHIP v Septembri
PENATI SLOVAK OPEN CHAMPIONSHIP 2020 sa bude konať v Septembri v Penati GOLF RESORT.
Turnaj, ktorý minulí rok poctil svojou účasťou Rory Sabbatini, ktorý turnaj vyhral, ale stal sa ambasador tohto turnaja. Účasť minuloročného víťaza je neistá, o všetkom sa rozhodne v najbližšom čase.
Novinka ktorá na dvojdňový turnaj ešte nebola, je celkové Prize Fund 20.000€ a víťaz má istotu rovných 10.000€.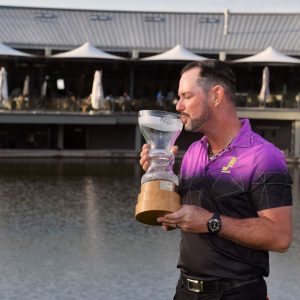 Prihlasovanie je spustené, 13.9. v nedeľu sa koná PRO AM pre partnerov turnaja a 14. a 15. septembra sa koná štvrtý ročník tohto významného turnaja na Slovensku. Viac informácií na webe: PENATI SLOVAK OPEN CHAMPIONSHIP
Registration is already open
We are very happy to inform you that the preparations for the 2020 Penati Slovak Open Championship 13th-15th of September 2020, continue in a right direction and the tournament will take place for you this year as well.
As in previous years, the tournament will take place in the same format, the Legend course designed by Jack Nicklaus will be played. PRO-AM will be played on Sunday and the official 2-round tournament will take place on Monday and Tuesday. The tournament is open to all professional players who are members of PGA associations.
The 2020 tournament will be an extraordinary one.
---
the ambassador of the tournament  became our most successful slovak professional Rory Sabbatini, currently the 103rd best player in the world.
we are increasing the prize fund to € 20,000 for the first 20 players. The winner takes € 10,000.
In case of any questions, please do not hesitate to contact us at or by fcb or instragram. #penatislovakchampionshipopen 
Registration is already open.
Looking forward to welcoming you there.
Photo: Martin Žilka (@photomartini)